Supplier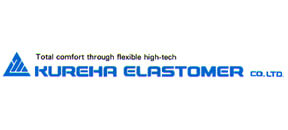 Product Details
Kureha elastomer co Ltd. Has over 40 years of experience in producing high qualityRubber Strips (roll covering) for weaving looms.
Major Japanese loom manufacturers (Tsudakoma, Toyota) use KUREHA rubber strips as genuine OEM part exclusively.
Also, KUREHA hold a 90% market share in Japan, and have earned the praise and trust of customers worldwide for our top-class product quality.